Mothers' Rights Attorney Serving Ventura, California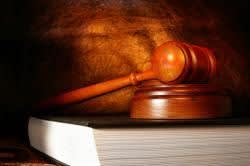 If you're involved in a divorce or a custody dispute, you need outstanding representation to represent your rights as a mother. Kenneth H.J. Henjum Law Office Mothers' Rights Law Firm in Ventura, CA is dedicated to ensuring that children's best interests are the priority of any legal dispute, while also advocating fiercely for your rights. It is our firm belief that wonderful mothers should have an equal voice when fighting for their children, and we'll fight to make sure you receive just treatment in court.
Protecting the Rights and Integrity of Exceptional Mothers
Many people believe that in issues of divorce or custody disputes, the judicial system favors the mother. But whether or not you win custody of your child comes down to your character as a parent and your ability to provide for them. Kenneth H.J. Henjum Law Office can help you demonstrate that you're a fit parent, and we'll do everything we can to represent you in a way that helps all parties involved reach an amicable agreement.
Call Kenneth H.J. Henjum Law Office in Ventura, CA today for a consultation.