Divorce Attorney Serving Ventura, California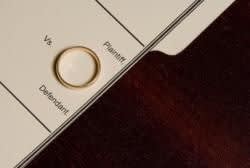 Reduce the stress associated with marital separation by depending on Kenneth H.J. Henjum Law Office in Ventura, CA, for a reliable team of divorce attorneys. Rely on our experienced professionals to provide you with guidance and representation through the entire process of your divorce. If you have found that your troubles at home have become irreparable and you have begun searching for legal counsel, call upon our firm to talk to one of our devoted attorneys.
If you're going through a divorce, you probably have a lot weighing on your mind. Kenneth H.J. Henjum Law Office can guide you through the legal issues related to your divorce so that you can focus on moving forward with your life. Whether your divorce involves children, pets, or property, Kenneth H.J. Henjum Law Office will work hard so you come away with a favorable outcome. If you have questions or concerns, Kenneth H.J. Henjum Law Office will be here to address them every step of the way.
Depend on Our Experience in Divorce Law
By seeking our aid, you get access to a team that is committed to providing results-driven representation while fighting to preserve your rights in your divorce or separation. Contact us today and speak with a compassionate and reliable divorce lawyer who is capable of helping you with the following:
Alimony

Contested & Uncontested Divorce

Post-Separation Support

Spousal Support

Child Custody
Receive Steadfast Divorce Representation
Whether there are children involved in your divorce or you are simply seeking to fairly divide your assets, we have the experience in divorce law necessary to make the process go smoothly. Let us help you navigate all of the intricacies of your rights and responsibilities under the law during this trying time. We take the time to thoroughly explain all of your options and recommend a plan so that you are empowered to make an informed decision. Call us to set up your initial consultation today.
Contact us to set up an appointment and find out how we can protect your rights during your divorce. We are proud to serve Ventura, CA and the surrounding area.