Bankruptcy Attorney Serving Ventura, California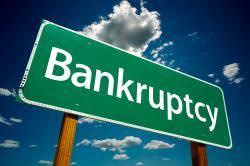 At Kenneth H.J. Henjum Law Office, our philosophy is that bankruptcy lawyers in Ventura, CA, should engage clients on a personalized, individual basis, rather than simply treating people like case files. This practice will help you to complete this stressful, intimidating process and to create your best future on the other side. No matter what your circumstances may be, there is always a way to lay the groundwork for a better and more stable future. We are happy to help you do just that by providing knowledgeable legal counsel. Call us today to speak to one of our team members about the following types of bankruptcy:
Personal Bankruptcy Attorneys Who Care
When you need personal bankruptcy attorneys that are competent, attentive, and ready to fight for your best interest, you can rely on anyone in our firm to do the job right. Your future is important to us, and we know that the events and legal decisions surrounding your bankruptcy can affect you and your family for many years to come. That's why you can contact us any time to discuss the details of how our dedicated firm is ready to support you in this difficult time.
Call today to speak with one of our personal bankruptcy attorneys in Ventura, CA.