Mediation Attorney Serving Ventura, California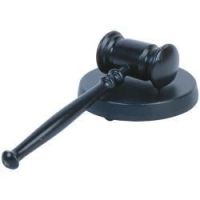 When going through a divorce, you want to keep things friendly and fair in the mediation. However, this does not mean that you have to sacrifice your rights or finances to do so. We are the divorce mediation lawyers in Ventura, CA, devoted to ensuring that no matter what happens, your rights are always defended at the negotiation table. Everyone deserves a fair deal when going through a divorce. Many people see a dissolution of marriage as inevitably ruinous to their finances, however, this does not have to be the case when you come to Kenneth H.J. Henjum Law Office for negotiation. Call our office today to get an attorney on your team that never stops sticking up for your interests.
Tackling the Difficult Issues
Marriage is an extremely emotional time in a person's life, especially considering the factors that are involved. When you factor in children, beloved family pets, and the home in which your life was built, there are a lot of important matters to consider. Let our divorce mediation lawyers guide you through the process to make sure that everything is sorted out right the first time. The emotional aspect of divorce is one of the reasons it is so important to hire a level-headed, objective attorney that can help make decisions. Call us today for the help you need to come to agreements on the following issues:
Visitation Schedules

Division of Assets

Dividing or Selling Major Assets

Relocation Issues

Alimony or Spousal Support

Contested Filing

Uncontested Filing
Call our office today to speak with a seasoned divorce mediation lawyer. We are proud to represent Ventura, CA, and the surrounding area.