Alimony Attorney Serving Ventura, California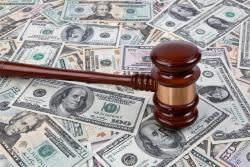 We bring all of our expertise, compassion, and training to our alimony law practice in Ventura, CA. No matter how complicated your situation may seem, we are confident that we can provide the legal counsel you need to affect a best-case scenario for everyone involved. Your new familial structure can be achieved with minimal pain and stress when you have the right legal support. At Kenneth H.J. Henjum Law Office, we are ready to provide that support system for you every step of the way. You will be able to rest easy knowing that our dedicated legal team is prepared to protect your interests. You can call us today to schedule a consultation and speak with our team.
Benefits of Hiring Our Spousal Support Lawyers
Our spousal support lawyers are experienced and committed to your case because we treat all of our clients like more than just a case file. Your individual circumstances and needs are considered before any counsel is given in order to ensure that the advice we give you is sound and completely personalized to your case. Take steps toward your best life by relying on us to provide you with valuable legal insight during this difficult time in your life. Although each state varies, the following are some of the common types of support which are awarded:
Temporary

Bridge the Gap

Lump Sum

Rehabilitative

Durational

Permanent Periodic
Call us today to find out more about the legal services we offer. We are proud to serve Ventura, CA, and the surrounding area.